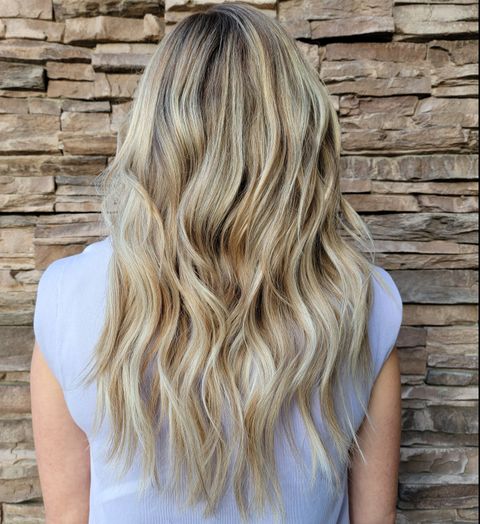 We all want that extra volume or length but with all the options on the market we often don't know what method is right for us!
We are here to talk to you about the Handtied Method.
The Handtied Extension is where a stylist attaches beads onto a row of clients natural hair, similar to a beaded weft method. The detailed process is ideal for those looking to add more volume and length that looks more natural without putting too much tension on the scalp or hair.
HOW MUCH HAIR DO I NEED?
The number of rows and wefts depends on the clients hair density, length and overall desired results.
WHAT IS THE MAINTENANCE?
The longevity of your style will depend on how you care for your hair post appointment. Generally Handtied Extensions can last 6-9 weeks before needing to be redone. You will want to ensure your scheduling proper maintenance to reduce tension on the scalp. Having them moved up and removed in the right timeframe will make sure there is not too much tension on your hair as they grown out. However time...
more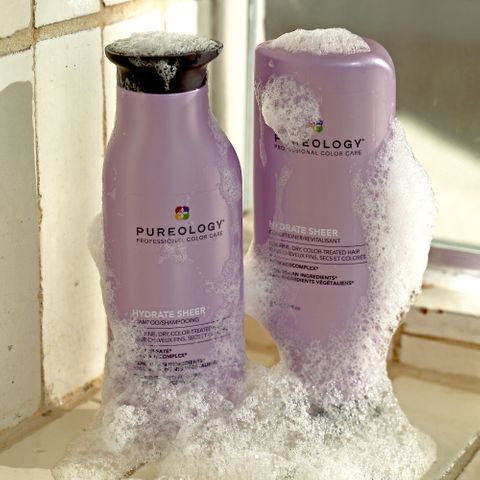 At Halo Salon, we believe the products you use at home are just as important as the products we use in-salon to create your dream hair. That's why we promise to use only the very best professional personal care products - AND we promise to teach you how to use them. Pureology is one of those exceptional brands that we stand behind.
Created in California in 2001, Pureology is founded on a powerful idea: create the best professional products for color-treated hair. All of their formulas were created to be 100% vegan, have zero sulfates, and are highly concentrated and customized while caring for our planet and animals with beauty and integrity in mind. Here are some of our favorite Pureology products and why we love them so much:
Pureology Hydrate
The Hydrate line from Pureology is an all-time favorite and nationwide best seller. The Hydrate line deeply moisturizes and saturates every hair type so you'll go from dry to nourished and thriving. There is an option for all hair types, from the signature Hydrate Shampoo and Conditioner that is suitable...
more